Decorative Quartz & Flake Systems
For a truly beautiful and extremely durable solution for your concrete floors, a decorative quartz or flake application might be the right option for you. This seamless flooring system is completely customizeable to fit any of your design needs. The quartz or flake aggregate fuses with the 100% solids epoxy and is top-coated with a wear resistant and chemical resistant clear urethane coating. Quartz and Flake are available in various colors and sizes, and custom color combinations can be mixed per your request.
Historic Boardwalk Hall: Atlantic City: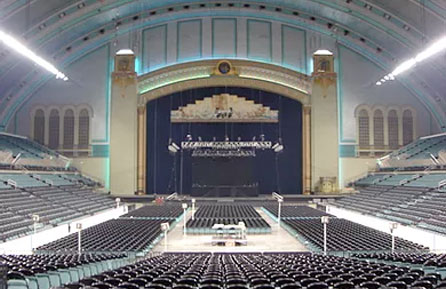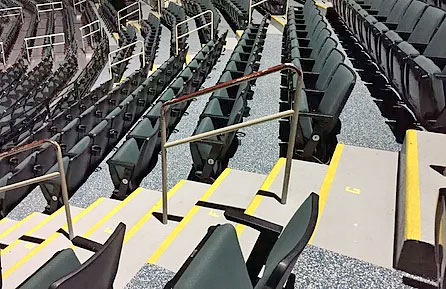 Some Sample of Decorative Quartz & Flake Systems: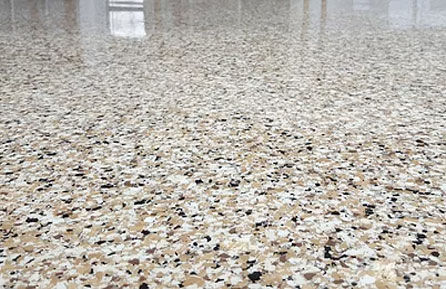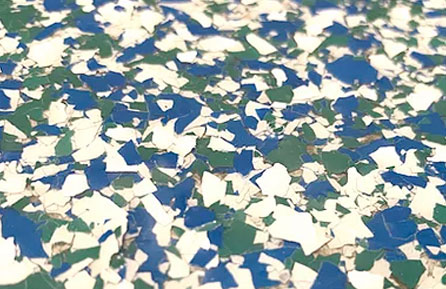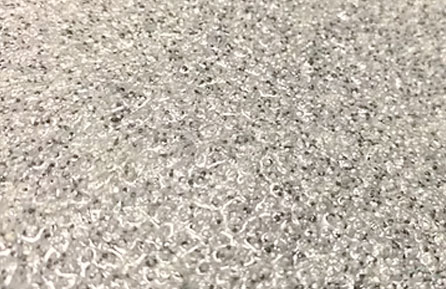 Where to use
Ideal for all industrial, commercial, manufacturing and warehousing facilities, educational facilities, restaurants, malls, retail spaces, healthcare facilities, pharmaceutical plants, veterinary facilities, laboratories and more.